I am proud to announce that CareTemps has joined forces with the locally-owned and operated home care company, Family Tree In-Home Care. The entire CareTemps team, including our staff and caregivers, is now hard at work with our team at Family Tree.
I remain intimately involved with the company and focused on our mission to improve quality-of-life for older adults through high quality home care and care management services.
Call us today at (713) 263-9440 and ask for Marilyn. We look forward to meeting your loved one!
— Marilyn Drane, owner of CareTemps
So what's going on with your Mom?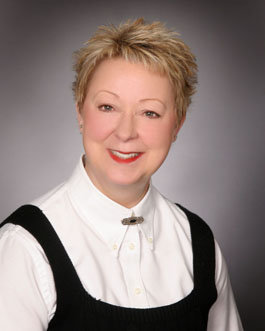 This is how we begin the conversation with you at CareTemps. We listen as you share your concerns about your Mom's loss of interest in favorite activities, change in sleeping habits, loss in weight, and other changes in her usual daily life. We listen and help guide you to the right personal care solution. Often we hear, "You're the first person who's listened to me."
Personal Assistance Service
Remember when you were a toddler and your Mom wiped the chocolate ice cream off of your face and kept your bottom clean? ...well, we do those same things for your Mom now.
Whether you're looking for assistance with meal preparation, bathing, medication reminders, getting dressed, or other activities of daily living, CareTemps offers the caregiver support and companionship that is often needed as our parents get older.
Care Management Service
We recognize that one solution doesn't fit every situation. CareTemps works with you to sort through what's going on with your Mom and identifies the best care plan and resources for her right now and for down the road. Our owner is a certified Geriatric Care Manager who will help you develop the plan with your Mom's best interest at heart.
CareTemps has been delivering Personal Assistance and Care Management services in the Houston, Texas, area since 1997. Whether you're looking for personal care or guidance on care resources, we are here to help you. Our office staff is available 24/7 to personally respond to your call at: (713) 263-9440
Care Tips from Marilyn
Is it a stroke?
Anyone can recognize a stroke by asking the individual to:
Smile
Raise both arms
Repeat a simple sentence
If there is trouble exhibited with any of these tasks, call 911 and describe the symptoms.
This can result in prompt diagnosis and treatment as well as prevent brain damage.