Personal Assistance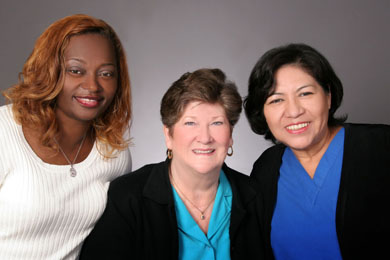 Balancing work, personal commitments and caring for your Dad can be a daunting task. CareTemps assists you in that caregiver role. We provide private duty Care Providers to help your Dad while supporting as much of his independence as possible.
We ask what's going on with your Dad and where the real issues are. We listen carefully and then recommend a care plan. An experienced Care Provider, carefully matched with your Dad's needs and personality, is handpicked to care for your Dad's physical, personal, nutritional, safety and comfort requirements. Care is provided wherever your Dad calls "home".
Our Care Providers are selected after meeting the high standards that CareTemps has developed. We process employment and criminal background checks on all applicants prior to their becoming part of the CareTemps family. Moreover, an annual criminal background check is performed on all Care Providers. We choose caregivers who are professional, patient, and understand family needs. So our client families feel safe and nurtured with Care Providers who learn the client's individual needs and wants.
Our Care Providers:
Are persons with a passion for caring for others
Have at least 3 years of experience with adult care
Are licensed and bonded
Speak, read, and write English
Have good, current TB skin test results
Have reliable transportation
Are employees of CareTemps who pays all Care Provider wages and taxes as required by law
Our Personal Assistance Service includes:
Bathing and grooming
Help with getting dressed
Medication reminders
Help with walking or assisted transport
Meal preparation
Light housekeeping
Companionship — it's like having a daughter helping your Dad!
Care is provided at an hourly rate, based upon the assessed level needed. Services may be paid by long-term care insurance or private payment. Care Providers are available from 6 hours per visit to around-the-clock care. Not sure what you need? Contact us to discuss the best plan for your Dad: (713) 263-9440
Care Tips from Marilyn
Avoiding Bed Sores
Bed sore, also called "pressure sore" or "decubitus ulcer", is a frequent concern in elderly care.
What causes a bed sore?
Being confined to a wheelchair
Frequent incontinence accidents
Extended periods of time in bed
How may a bed sore be prevented?
Reposition so pressure points are shifted every 2 hours (Pressure Points: tailbone, elbows, knees, heels, head, buttocks)
Keep skin dry and clean
Promote circulation (wiggle toes, flex arms and legs)
Use appropriate seat cushion
Do not massage pressure points
Encourage fluid intake
Keep bed linens clean, dry and wrinkle free